Now that you are on a keto diet, it does not mean you cannot enjoy the pleasures in life. Life should include having delicious foods, and you can have all those sumptuous foods, even on a keto diet. All you have to take care of is you do not overeat. There are various options in keto-friendly foods you can use to make great meals. Philadelphia Cream Cheese is used in a lot of great meals. You can try out different Philadelphia Cream Cheese Recipes, and I assure you they will turn out to be unique. If you are not familiar with these recipes and you are looking for Philadelphia Cream Cheese Recipes, then you are at the right place.
How Is Philadelphia Cream Cheese Made?
Philadelphia Cream Cheese is like any other cream cheese; the only thing that makes it different is its best cream cheese. It is made by combining milk, cream, and yogurt. The cream is pasteurized, and then lactic acid bacteria is added to it to make lumps and make it a bit acidic. The fat droplets are broken down, making it a smooth product and having a plain consistency. After that, some thickening agents like carob bean gum and carrageenan are added to it. Typically, it contains at least 33% fats.
Is Cream Cheese Keto Friendly?
A single cream cheese serving has less than one gram of carbs in it and almost 2 grams of protein. So we can call it a keto-friendly food. Because it just contains more fats, which are needed in the keto diet. There are good fats in it that can be broken down easily. Some cream cheese has up to 2 grams of carbs in it, but it is advised that you read the contents and nutritional value before buying it. For that reason, I recommend Philadelphia Cream Cheese.
We cannot call it keto if we use it in non-keto recipes. For that, I am sharing with you a number of Philadelphia Cream Cheese Recipes that will produce low-carb recipes. Read on to find out how.
The Nutritional Value Of Cream Cheese
Before moving on to the Philadelphia Cream Cheese Recipes, let us look at cream cheese's nutritional value. The nutritional profile described below is for 1 ounce of cream cheese or 28 grams. It is the perfect serving size to eat.
It has 99 calories.
2 grams of protein
10 grams of fats
1 to 2 grams of carbs
Zero grams of fiber
It also contains vitamin A and vitamin B2.
How To Use Cream Cheese In A Low Carb Diet?
Cream cheese can be used to make a lot of low carb food items. It can be used in place of mashed potatoes. It is also used in many stuffing's. A lot of desserts use cream cheese, where they cannot use syrups. Though, it is used in lesser sweet items and more savory food items. It is used to thicken some sauces you use and also in the gravy of some vegetables. I even use cream cheese with some spices added to it as a dip with some low carb crackers. Trust me; it is better than hummus and a great dip for crackers. I have one great recipe for you written below.
Some Philadelphia Cream Cheese Recipes
So if you are looking for proper Philadelphia Cream Cheese Recipes, let us not make you wait anymore and without further ado, read on to know what great foods you can make with these Philadelphia Cream Cheese Recipes.
1. Olive Spread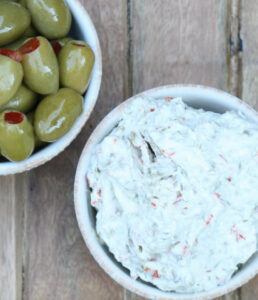 For the first things, let me tell you where we left off, yes, the cracker dip. You can make this olive spread with just two items which are olives and Philadelphia cream cheese. It is better you use green olives because they are easy to mash up. Use fresh or canned green olives, mash them with cream cheese, and mix them to make a great spread. You can use it as a spread in a sandwich or even in your daily meals as a topping. I use it as a dip. It tastes great and takes you barely five minutes to make.
2. Chicken Broccoli Casserole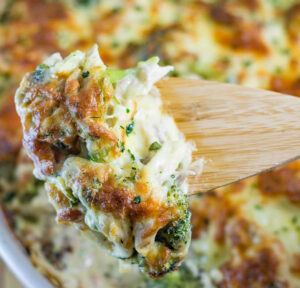 A warm dish of casserole is what we all need on a cozy winter night, but if you are on a keto diet, it might disrupt your diet, so be aware of that. But in this recipe, I will tell you how you can make it from scratch without using any canned broth or any carbs in it.
It uses Boneless chicken breast, Olive oil, Butter, Garlic, Minced onion, Salt and pepper to taste, Tarragon, Canned mushrooms, White cooking wine (or lemon juice), Cream cheese, Sour cream, Chicken bone broth, Broccoli florets, Parmesan cheese. Mix all of these up after you brown the chicken first. You can add salt and pepper to the broth and then add all the other ingredients. If you are using frozen broccoli, defrost it, and as for the broth, boil some chicken on low heat and use that broth. In place of rice, you can use broccoli. It tastes great, and it is keto-friendly.
3. Homemade Boursin Cheese
For those of you who don't know what it is a three-cheese recipe used as a dip and even a spread on crackers or keto bread. It is full of flavors and so creamy that it makes your mouth water. It will take you just ten minutes to make it.
Firstly, take your cream cheese, butter, and goat cheese to room temperature. Press two cloves of garlic or chop them. Now mix the cream cheese, goat cheese, freshly grated Parmesan cheese, butter, and garlic in a bowl, and to that, add some chopped parsley, dill, basil, chives, and thyme. To add some spice, you can add half a teaspoon of black pepper, and voila, your homemade Boursin cheese is ready. You can even store it for a few days in the refrigerator.
4. Cauliflower Cream Cheese Soup
Perhaps you are craving some potato cream soup, but you cannot eat it due to the number of carbs in it. Do not be sad because the cauliflower cream cheese soup is a great alternative to it, or I would rather say that it is better than potato soup. It will take you just 30 minutes and without delay, let's dive into the recipe.
You have to grate at least 4 cups of cauliflower in a grinder. Now heat some butter and add shallot, onion, and three minced garlic cloves to it. Once it is tender, add the cauliflower, dill, and salt with a lot of pepper. Add two cups of milk and one and a half cup of broth and cover it for a few minutes after stirring. Cook it until the consistency is changed. Now add two tablespoons of flour dissolved in water and cream cheese. Let it simmer, and then your soup is ready for you. Trust me, it has the same texture but tastes a lot better than potato soup.
5. Five Spice Cream Cheese Chicken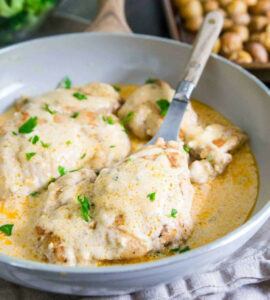 There are some weekend nights when you want something savory, full of flavorful goodness, and creamy. Here is the answer to all your cravings. It tastes divine, and it has all those right ingredients in it for you to stay on track with your keto diet.
Now you must be thinking what those magic five spices are that are used in it. Those are:
Garlic powder
Adobo seasoning
Cayenne pepper
Smoked paprika
Ground mustard
The first thing, you have to marinate the chicken with all these five spices. Please make sure you evenly cover the chicken fillets with it. Now fry it on a grill pan with medium-high heat until it is brown on both sides. When it is thoroughly cooked, then remove it from heat. In another pan, add heavy cream, milk, and cream cheese. Cook until it is thick enough to have a sauce-like consistency. Add some spices, herbs, and salt to it. Now pour that sauce on chicken and serve it with garnished parsley on top.
6. Lemon Cream Cheese Coffee Cake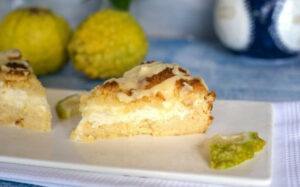 Now we have talked about so many savory items let us move on to desserts. This lemon cream cheese coffee cake is exactly what you need. It has three layers, and the blend of these create such a great mixture that you cannot resist eating it.
For this, you need four bowls. One for whipping the egg whites, after you have whipped them, add the cream cheese mixture to it. It goes for one layer of it. The second layer is the crumble layer with butter and coffee, and lastly, that tart lemon layer. Put them on top of one another, and you will get the best cake. Make sure you don't eat too much of it.
7. No-Bake Lemon Cheesecake Fat Bombs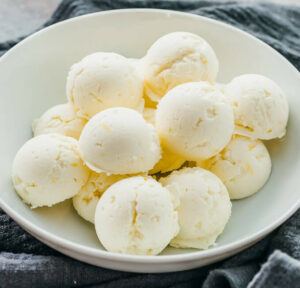 These are the best sweet you can eat on a keto diet. They will quench all your sweet thirst and also be healthy at the same time. Cheesecake fat bombs can be made in different flavors, but my favorite one is a lemon cheesecake fat bomb.
They are full of all good fats like coconut oil, heavy cream, and butter. The heavy cream and cream cheese are first mixed with lemon flavor. You can add lemon zest and lemon juice; the sweetener added to it is also low carb. I prefer using monk fruit, erythritol, or stevia as a sweetener. Once all of it is mixed, put it in a small container and refrigerate. They are ready to eat, and you can snack on them at any time of the day. You can put them in the freezer in an airtight container, and they will last you for almost a month.
8. Keto Cream Cheese Bread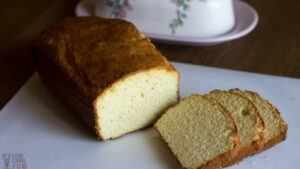 Yes, you are reading it right! There is keto bread. It uses alternative flours to make this bread, and you can eat it without fear it will disturb your daily carb intake. The loaf is so soft, and it comes out to be so soft. The carb count does have some carbs in it because of the flours, but the recipe is very balanced. I slice the loaf into 15 slices, and each slice contains 1.8 grams of carbs, which are completely balanced, given your required daily intake of carbs.
You can make it with almond flour and coconut flour. They are easily available and not expensive. Firstly add the cream cheese and butter to a food processor and mix. Then add the eggs, baking powder, and flour. It will have a thick consistency. Pour the mixture into a greased 8×4-inch pan. Bake the batter at 400°F for 25-30 minutes and then let it cool. Cut it into 15 equal slices, and you can eat it with anything you like. You can eat it with the dips and spreads that I have discussed above.
Conclusion
Philadelphia cream cheese is not named after the place of Philadelphia. A person in New York created it, but now is not the time to go into the details about it. It is now used all over the world and is one of the best-known cream cheeses. It is quite a versatile ingredient that can be used in literally anything, whether it is the main course meal, an appetizer, snack, or a dessert, as you must have seen in the above-mentioned Philadelphia cream cheese recipes. Cream cheese is great in vitamin A, probiotics, and lactic acid. It is quite a healthy choice and great for people on the keto diet. It keeps your diet in balance and also provides you with great variety. I hope you found these recipes helpful, as they are relatively easy to make so they are easy to create.
In the comments section below, let me know which one is your favorite Philadelphia cream cheese recipe among the ones I shared. If you have your own Philadelphia cream cheese recipes, please share them in the comments section.