The Keto diet  is one of the most popular diets because of its efficient and effective results which revolve around the consumption of high-fat, moderate-protein, and minimum to no intake of carbs. The core purpose of the keto diet is to use fat as a source of energy and cutting down drastically on carbs, which is why I am bringing you the Best Keto Bread Recipe.
When it comes to cutting out certain unhealthy foods, a question arises whether one can consume bread while being on a keto diet? The answer is yes if it is keto-friendly bread. How to make it is the follow-up question. Keep reading on. You will now get your hands on the "best keto bread recipe."
Why Isn't White Bread Considered the Best Keto Bread?
Before we start, let us make one thing very clear—the speculation regarding white bread. White bread is a complete no-no when it comes to keto because of its unhealthy and high-carb ingredients, mainly all-purpose flour.
What is the Best Keto Bread Recipe?
This 6 ingredients fool-proof recipe below will ensure you have your bread cravings satisfied.
Ingredients Needed:
¾ cup Almond flour
3 room temperature eggs
2tbsp melted butter
1 ½ tbsp. baking powder
Pinch of salt
Pinch of cream of tartar
How To Make the Best Keto Bread In 8 Simple Steps:
Preheat your oven according to your standard oven settings.
Separate the egg whites from egg yolks.
Beat the eggs whites with cream of tartar until soft peaks form.
Mix the egg yolk and butter separately.
Combine the dry ingredients.
Combine all three mixtures and blend until all of them are well-combined.
Grease the bread loaf pan and shift the bread batter to it.
Bake!
Isn't it the easiest bread recipe of all time? It is keto-friendly. It will provide for 4-5 slices of bread. You can always double or triple the ingredients according to your needs. It can be stored in a refrigerator for up to a week.
What Makes Bread A Keto-Diet Friendly Option To Consume?
Back to the topic, since one cannot consume white bread on the keto diet, what makes the recipe mentioned above the "best keto bread recipe"? The answer is almond flour; it is the best and healthiest alternative to all-purpose flour. Almond flour is high in fats, has low carbs, and moderate protein, all that fits well with the keto-diet requirements.
Low-Carb Bread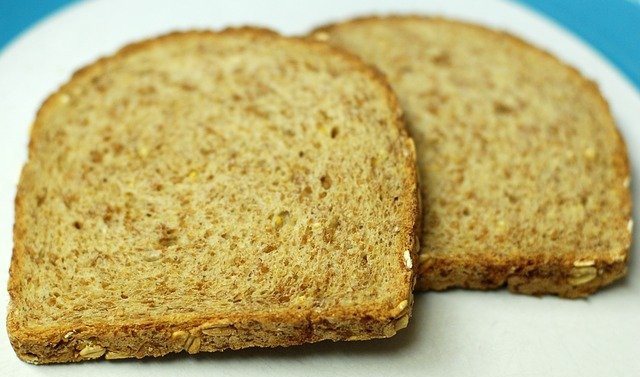 There are more healthy bread options to white bread: Ezekiel bread, Paleo coconut Bread, and Cloud bread, to name a few.
4 Best Keto-Friendly Bread Meals
Keto-friendly bread can make a nice fulfilling meal or can be consumed as a snack for cravings. Some of the healthy food options to make while on a ketogenic diet are
Keto bread with butter
Keto bread toast with cheese Fish/meat sandwich
Keto bread slice with homemade berry sauce without any artificial sweeteners.
There are many healthy options for food that you can consume with bread.
Conclusion
Just because you are on a keto diet doesn't mean you have to end up eating boring food. The ketogenic diet itself can be fun and effective when done right. All you have to do is replace the unhealthy ingredients with keto-friendly options, and you are good to go. Just like the bread, we made by replacing all-purpose flour with almond flour, and there you have the "best keto bread recipe."
How did you enjoy the Best Keto Bread Recipe? Please remember to leave your remarks in the comments section below!