You see your friends having those tempting shakes, but you cannot have one because you are on a diet. Following a diet plan should not prevent you from enjoying what you eat. You should experiment with different recipes, and I am sure you will find a way to enjoy many of your favorite items. As for shakes, you cannot consume too many carbs on the keto diet, so regular milkshakes are not going to work for you. There are many keto shake recipes that will help you to still be able to enjoy your favorite shakes. The keto shake recipes below are not only delicious, but they are very healthy.
If you are searching for recipes like these, then you are in the right place. In this article, I will discuss in detail some keto shakes recipes. Try them, and I am positive you will enjoy them just like a regular high carb milkshake.
Are Keto Shakes Nutritious?
Regular milkshakes have a ton of carbs in them due to sugar. They are almost double the number of carbs than permitted on the keto diet. If you just half the carbs part and keep all the other things the same, you can enjoy a great shake. Keto shakes are very nutritious as they have a good amount of fats. As for the carbs part, you can use alternatives. Regular milk is usually replaced by coconut milk, and alternative sweeteners replace sugar.
Classic Keto Shake Recipes
The classic shakes are either vanilla or chocolate, and they are the most popular ones. You can make them in keto style by following these classic keto shake recipes.
1. Keto Chocolate Shakes With Coconut Milk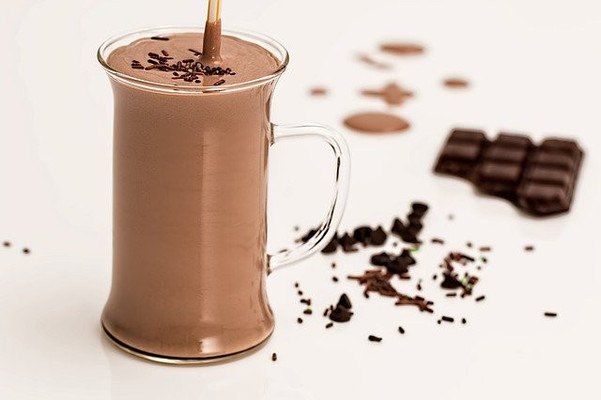 This keto shake has rich cocoa and coconut milk. As for the high-fat content, you can add brain octane oil. It is not difficult to make. All you have to do is add 2 scoops of Collagen Protein powder, 1 – 1.5 tablespoons cocoa powder, 1/2 – 1 teaspoon vanilla bean powder, SteviaStevia or natural sweetener of choice, 1/2 – 3/4 cup of filtered water, 1/2 cup full-fat coconut milk, 1 cup ice, 1/4 – 1/2 teaspoon cinnamon, 1 tablespoon Brain Octane MCT oil and Pinch of salt, into a blender and blend them. It makes two serving sizes.
2. Keto Iced Protein Shake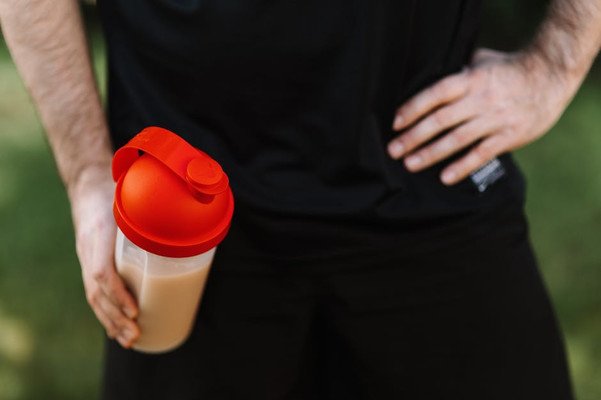 It is the best morning shake you can have. It has the post-workout protein you need and also includes morning brewed coffee. The ingredients are 1/2 avocado frozen with skin and pit removed, 4 oz. Cold Brew Latte frozen into cubes, 1 1/4 cup unsweetened full-fat coconut milk, 1 scoop Vanilla Collagen Protein, 1/2 Tbsp. Brain Octane Oil, 1 Tbsp. Cacao powder, 1/4 tsp. Ceylon cinnamon and 1/2 cup ice. Combine all of them in a blender, and you will have a healthy shake. It is even a great breakfast alternative.
3. Vanilla Keto Shake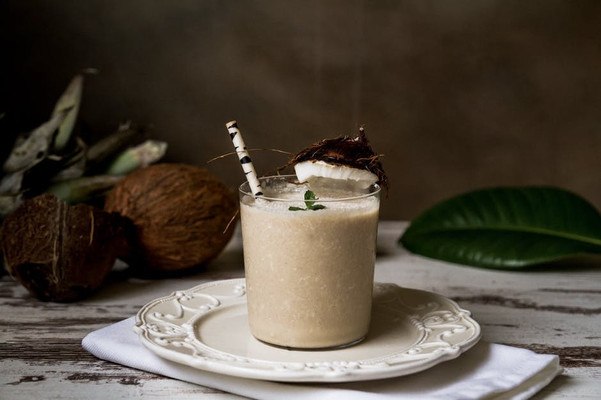 The classic vanilla shake is everyone's favorite. It is very easy to make and tastes like any of those Starbucks vanilla milkshakes. Pour in 300 ml of Coconut Milk, half a cup of Heavy Cream, Best Powdered Monk Fruit Allulose Blend to taste, and a few drops of vanilla extract. Blend them well, and then add a few ice cubes to it, give the blender a pulse. There you have your vanilla shake. It is very frothy and tastes amazing.
4. Keto Shamrock Shake
Who doesn't like a shamrock shake? But normally you cannot drink it due to the high number of carbs. Don't worry; here I have the best shamrock shake recipe for you, completely dairy-free and keto-friendly. For this shamrock shake, you will have to take ½ medium avocado, 1 scoop of dairy-free vanilla protein powder, ½ cup almond or coconut milk, 8 ice cubes, ⅛ teaspoon peppermint extract, 5 drops of natural green food coloring, 2 tablespoons coconut milk whipped cream and 1 tablespoon sugar-free dark chocolate chips. Add all the ingredients except the whipped cream and chocolate chips to the blender. Blend them well. Green food coloring is optional. It gives it more of a St. Patrick's Day vibe. After blending them well, top it off with dark chocolate chips and whipped cream.
5. Frosty Keto Shake Recipe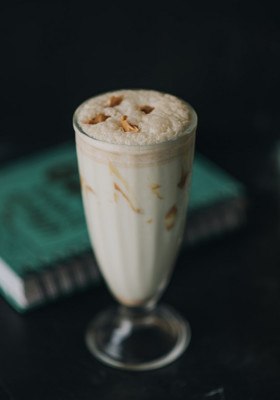 This recipe is all about a frosty and frothy shake. Just use cream to make a chocolaty shake. The ingredients are 2 cups whipping cream, 2 tablespoons peanut butter or almond butter, 4 tablespoons unsweetened cocoa powder, 1- teaspoon SteviaStevia, or 5 drops liquid SteviaStevia, and 2- teaspoon vanilla extract. Combine all of them and mix well. Place it in the freezer for an hour or two and then mix it until it forms stiff peaks. You can even pour the mixture into a piping bag and then pipe it into small cups.
Spiced Keto Shake Recipes
There are some spices like cinnamon and peppermint that add a fantastic flavor to a shake. Try these spiced keto shakes recipes, and I am sure you will love them.
1. Keto Chocolate Peppermint Shake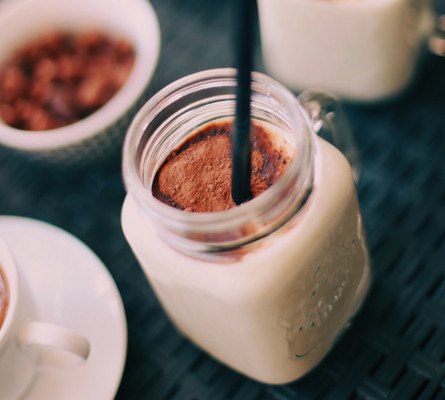 For this chocolate peppermint shake, use some spinach with a hint of peppermint flavor. I use peppermint oil, and in place of milk, I prefer almond milk for this recipe. Let's get to what the ingredients are. This recipe contains 8 ounces coconut cream from a can, 2 tbsp cocoa powder, 1/4 cup raw organic spinach, 1/2 tsp stevia, 1 cup unsweetened almond milk, 2 drops peppermint extract, and 1 pinch Himalayan pink salt. Add all of them to a blender and blend until frothy, and there you have your shake.
2. Cinnamon Almond Butter Keto Shake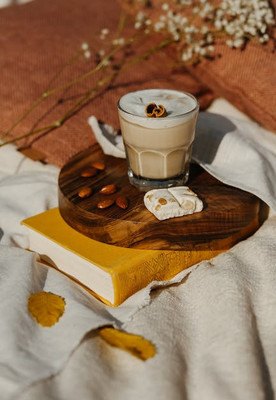 If you are craving cinnamon butter snacks, this will satiate your cravings because this shake has that taste. It is full of rich proteins and fats with nuts and almond butter. For the cinnamon almond butter keto shake, you add 1 1/2 cups unsweetened nut milk, 1 scoop collagen protein, 2 Tbsp almond butter, 2 Tbsp golden flax meal, ½ tsp cinnamon, 15 drops liquid SteviaStevia, 1/8 tsp almond extract, 1/8 tsp salt and 6–8 ice cubes, to a blender. Blend all of them for 30 seconds and pour it into glasses or even smoothie bowls will work.
3. Keto Turmeric Milkshake
Turmeric has many health benefits. It has great anti-inflammatory properties, and when coupled with ginger, it makes a very healthy shake. For the shake, take 1.5 cups coconut milk, 2 tbsp coconut oil, 3/4 tsp turmeric powder, 1/2 tsp ginger powder, 1/4 tsp cinnamon, 1/4 tsp vanilla, granulated sweetener of choice to your taste, a pinch of Himalayan salt, and 2 ice cubes. Blend them all, and you have your milkshake. If you are allergic to turmeric, do not add it.
Cookie And Cake Keto Shakes Recipes
When you are on a diet, just the name of cookies and cake makes your mouth water. But being on a diet does not mean you have to miss out. Here I am sharing some keto shakes recipes you can make from cookies and cakes. Trust me; they have the same divine flavor.
1. Cookie And Cream Milkshake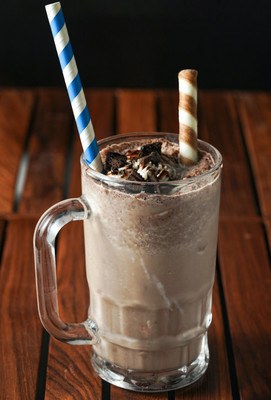 When you hear the name cookies and cream, you know what to expect, a vanilla ice-cream and Oreo shake. This is it, but we will make it into a keto diet shake. For that, firstly, make the cookies at home. It is quite easy. Just add 30g almond flour, 6g cocoa powder, 1-2 tablespoons powdered erythritol or powdered allulose or xylitol, 1/4 teaspoon instant coffee optional, a pinch of kosher salt, and 1 tablespoon coconut oil. Make the dough and then bake like any regular cookies. Crumble the baked cookies and blend them with 2 cups vanilla ice cream and 1/4 cup unsweetened almond milk. Make sure the vanilla ice-cream is keto.
2. Sugar Cookie Milkshake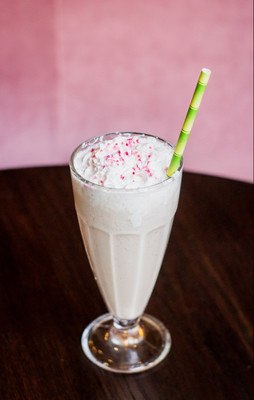 It tastes exactly as it says. You do not have to wait for your cookies to bake in the oven, now you can drink this shake! For this milkshake, you will have to take 2/3 cup coconut milk, 1 frozen over-ripe banana or 1/2 cup of your favorite keto ice cream, scant 1/4 tsp baking soda, 1/4 tsp cream of tartar, 1/2 tsp pure vanilla extract, and 1-2 tbsp raw cashew butter. Blend all the ingredients well. Make sure you do not add the ice cubes when blending. You can add them last and then give it a shake because the ice will make it less creamy.
3. Carrot Cake Keto Shake Recipe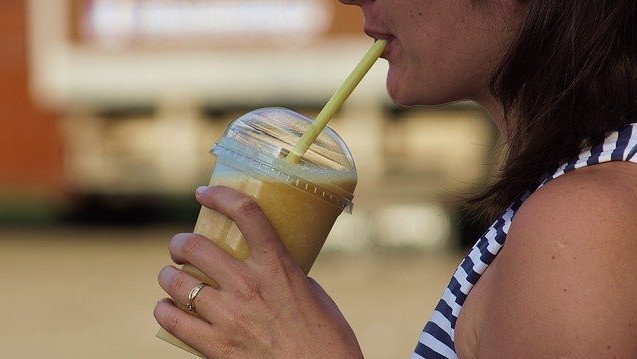 This shake tastes divine. It is like having a carrot cake and vanilla ice cream together. To make this shake, you take a handful of baby carrots, half a cup of Greek yogurt, 1 scoop of keto vanilla ice cream, liquid sweetener to taste, 1 cup of steamed cauli, a pinch of nutmeg, 1 cup of cashew milk, and a few ice cubes. Blend it all and then top it with nutmeg powder. It is not too sugary and tastes great.
4. Keto Cake Batter Milkshake
Who thought you could drink a milkshake that tastes like a birthday cake? Here is a perfect recipe for you. It will take you two minutes to make. Take a ½ cup almond milk, ¼ cup single cream or full-fat coconut milk, ¼ cup crushed ice, 50g ground almonds, 1 tsp grass-fed butter/MCT oil/coconut oil, 7 drops alcohol-free liquid SteviaStevia, and ¼ tsp vanilla powder. Blend all of them in a blender until smooth. You can top it with colorful sprinkles if you like. It will give it more of a birthday cake look.
Berry Keto Shake Recipes
The only fruit you should have when on the keto diet is berries. So why not make the most of them. Following are some berry keto shake recipes, and I hope you will like them once you try them.
1. Strawberry Keto Milkshake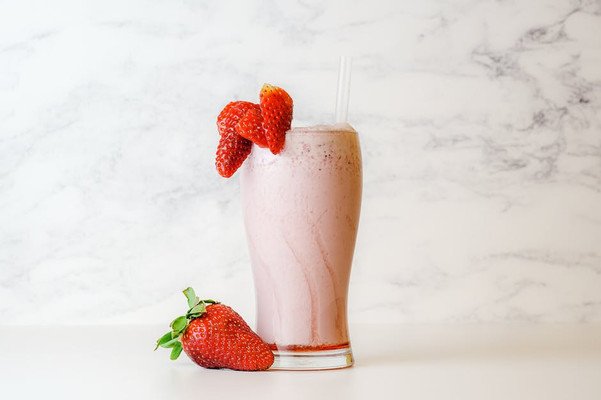 When talking about shakes other than the classic shakes, the strawberry shake is one of the first ones that come to mind. Just drop in some fresh or frozen strawberries. It is better to have frozen strawberries as they make the milkshake creamier. The ingredients it requires are 1/4 cup coconut milk, 3/4 cup unsweetened almond milk, 1/2 cup strawberries fresh or frozen, 1 tbsp MCT oil or extra virgin coconut oil, and 1/2 tsp sugar-free vanilla extract. Blend them, and this recipe makes a single serving.
2. Blackberry Chocolate Shake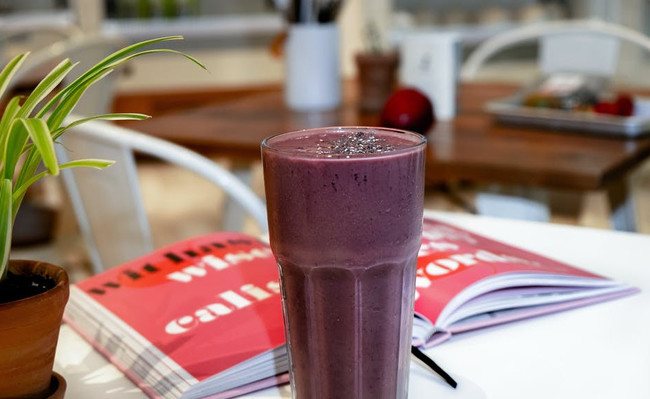 Just think of chocolate covered blackberries, and the thought of this makes my mouth water. This is one of the healthiest and most delectable recipes for keto shakes you will ever make. Take 7 cubes of ice, 1 cup unsweetened coconut milk, ¼ cup blackberries, 2 tablespoons cocoa powder, 12 drops liquid SteviaStevia, ¼ teaspoon xanthan gum, and 2 tablespoons MCT oil in a blender. Blend them for thirty seconds or until smooth. The xanthan gum is a great alternative used in keto milkshakes.
3. Keto Frozen Berry Shake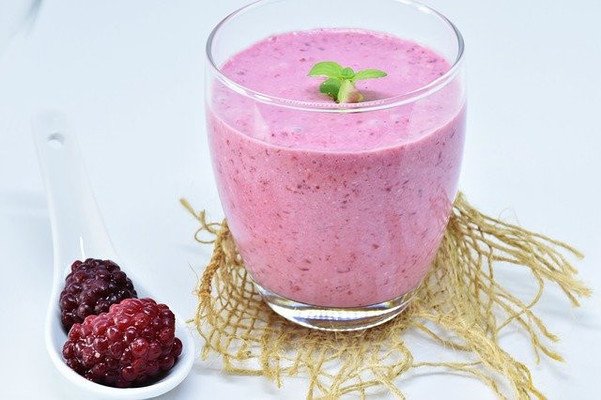 You do not have to stick to one type of berry to make a milkshake. If you have several different berries available, take them all, and blend them. Grab a handful of berries you have available and then put them in a blender with 1/3 cup creamed coconut milk or heavy whipping cream, 1/2 unsweetened almond milk, 1 tbsp MCT oil or virgin coconut oil, and few ice cubes. You can add a few drops of vanilla extract if you like and voila, your keto shake is ready.
Conclusion
Keto shakes are what all of us on the keto diet are looking for. I have shared all of my favorite recipes, and you can experiment with your own recipes if you like. Just make sure all the ingredients are keto-friendly and you are following the required portions. You can experiment with your own ideas or try these. They do not have many calories, very low in carbs, and extremely healthy for you. So if you are on a keto diet, these should be your go-to drinks.
Let me know in the comments section below which is your favorite Keto Shake Recipe among these, and what are some of the Shake recipes you make?